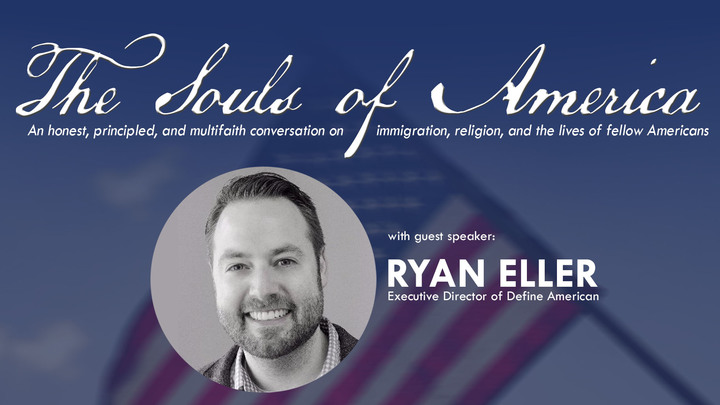 The Souls of America with Ryan Eller
Dates & Times
Nov 17, 2019

16:45 - 19:30
Details
An honest, principled, and multifaith conversation on immigration, religion, and the lives of fellow Americans. This event is a partnership initiated and conceived by Jesus Pineda-Ramirez, the Stanford Chapter Leader of Define American. It is our goal that attendees become better educated and more empowered to speak intelligently and effectively across political lines to effect a more compassionate posture towards immigration.
Ryan Eller is the Executive Director of Define American, a nonprofit media and culture organization that uses the power of story to transcend politics and shift the conversation about immigrants, identity, and citizenship in a changing America. Founded by Jose Antonio Vargas (author of "Dear America"), Define American has been an influential voice in our national conversation.
Ryan will be our guest speaker for a multi-faith worship service, dinner, and a Conversational Q&R Interview where we will tackle the hard arguments against a compassionate immigration policy.
We are expecting a capacity crowd for this event. Please REGISTER at our Eventbrite page.
4:45 p.m. Multifaith Worship Service with guest speaker, Ryan Eller
6:00 p.m. Dinner
6:30 p.m. Conversational Q&R Interview